Corporate Secretary
Sandi Rahaju
Head of the Legal and Corporate Secretarial Division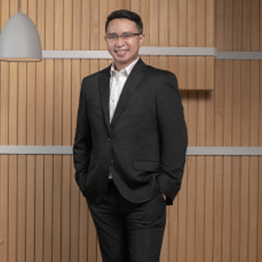 Juan Akbar Indraseno
Legal and Corporate Secretarial
Sandi Rahaju
Head of the Legal and Corporate Secretarial Division
Sandi Rahaju graduated from the University of Technology, Sydney in 2007 and holds a doctorate degree in juridical science (SJD). She is currently the head of the Legal and Corporate Secretarial Division of the Company (PT. Saratoga Investama Sedaya, Tbk) and is at the same time the person in charge of the Company's Corporate Secretary function which is held by a working unit. Formerly, until resigning in July 2016, Sandi Rahaju was a member to the Audit Committee of PT. Selamat Sempurna, Tbk and a member to the audit committee of PT. Mitra Investindo, Tbk. Prior to joining the Company in 2007, she has had over than fifteen years working experience in a few corporations such as Taisei Corporation, an international construction company, PT Kideco Jaya Agung, an Indonesian coal mining company as well as in a couple of law firms in Indonesia, ie. Pelita Harapan Law Firm and finally, Hendra Soenardi .
Juan Akbar Indraseno
Legal and Corporate Secretarial
Juan Akbar Indraseno, 40 years old, holds a Bachelor of Law and Master of Law degrees from the University of Indonesia. Currently Juan Akbar Indraseno is the Corporate Secretary of PT Saratoga Investama Sedaya Tbk. Juan Akbar Indraseno joined PT Saratoga Investama Sedaya Tbk in 2012 after having worked experience for more than 9 years of professional employment in two multinational companies.